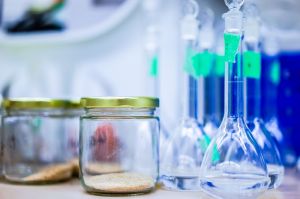 Why Locals Choose FMC For Kendale Lakes Urgent Care:
Multi-faceted accident injury care is available under one roof at Family Medical Clinic in Kendall, with options for lab work, doctor visits and treatment in a single facility. If you're in need of urgent care, you'll save both time and money with no appointment necessary when you come to FMC. Walk-ins are always welcome at Family Medical Clinic- and the facility is open late into the evening for greater convenience to the community. Consider FMC for all of the following:
As a Kendale Lakes urgent care clinic, you'll experience a shorter wait time at FMC than you would at the ER. For life-threatening emergencies, the hospital's emergency room is the right place for your injuries, otherwise, Family medical Clinic is a better alternative. You can be seen for minor emergencies, cuts & lacerations, sprains & strains, minor fractions, acute pain, wounds & burns, and minor surgical procedures. If you have questions as to whether FMC can treat your injuries, simply make a call to 305-603-7824 and someone will assist you.
For lab work and diagnostics, just walk in and request your EKG, Ultrasound, lab testing, drug screening or other procedure. You won't need an appointment and there is a very short wait time to be seen. FMC offers primary and specialty care as well, including general family medicine, gynecology, pediatrics, health programs, preventative medicine, physical therapy and much more. Find out more by visiting the FamilyMedicalClinicKendall.com website or call the office.
Have you been injured in an accident that was not your fault? It may surprise you to learn that you may be entitled to medical benefits and lost wages as allowed by the Florida law- but you have to seek medical treatment within 14 days of the accident or risk forfeiting your rights to compensation. Come to the Kendale Lakes Urgent Care clinic and they'll do all the work while you recover from your injuries. Family Medical Clinic can provide you with options in top attorneys in the area who can offer legal advice and representation for your case.
Even if you feel that you have not been injured, you may have received injuries that will not present with pain until days after the accident. Pain and other symptoms can show up weeks following an accident, and the first days are crucial in determining whether treatment is needed. Let FMC provide you with an accurate diagnosis of your injuries and begin treatment to speed recovery. For life threatening injuries following an auto accident, you should be seen in the ER. For everything else, there's Family medical Clinic, for affordable, prompt urgent care and post-accident treatment.
Being seen by a medical expert in Kendale Lakes Urgent Care facility is essential for your recovery and health. Family Medical Clinic takes great pride in providing the highest quality of medical care to their patients. To find out more, click on 'Accident Injury', or 'Beauty Wellness', or stop by FMC when you're in the area.
Family Medical Clinic Kendall
(305) 603-7824
9000 SW 137th Ave #111, Miami, FL 33186