Top Reasons Why You Need a West Kendall Family Doctor:
– You never know when a family medical emergency is going to come up. Unless you have a family doctor you're able to call at any hour of the day or night, you'll risk not getting prompt medical treatment when it's needed most. At Family Medical Clinic, their walk-in clinic is designed to offer primary and specialty care for your family. The facility not only offers specialty medical treatments and services, it's also the most trusted local general family medicine provider in the region. Family Medical Clinic offers Gynecology, Pediatrics, Preventative Medicine, Physical Therapy, and a complete spectrum of general family medicine.
– Family Medical Clinic wants to know if you're able to be seen in your current walk-in clinic when time is of the essence. In most cases, the answer is no. At FMC however, you can walk in with no appointment and be treated with respect and with open arms. If your current family medical facility is not meeting your needs, we invite you to see why the Kendall community loves Family Medical Clinic. With shorter wait times than ER rooms and most other clinics, you'll get the treatment you need, when you need it, without having to wait as long. Best of all, you'll receive care from a medical staff whose focus is on providing exceptional customer service and professional medical care.
– When an emergency strikes or an accident occurs, you'll want to have a plan of action. Keep Family Medical Clinic in mind for urgent care following an auto accident, boating accident, or other such emergency. FMC can treat numerous minor emergencies, cuts, lacerations, fractures, sprains, strains, sounds, burns, and acute pain. The facility is equipped with a state of the art lab for prompt diagnostic testing and screening- and FMC can perform minor surgical procedures for a lot less than the local ER can. You'll save time and money by visiting Family Medical Clinic.
– FMC is much more than just a West Kendall Family Doctor. If you've been injured in an accident, their staff will document the necessary paperwork regarding your accident and report it to your insurance company. If you need legal representation, Family Medical Clinic can recommend the best local attorneys in the business. It may come as a surprise to learn that if you're injured in an accident and fail to seek out medical attention for your injuries within 14 days, you'll forfeit your rights to compensation under the law. This is why you need a West Kendall Family Doctor to provide a thorough diagnosis and treatment for your injuries.
Family Medical Clinic is known throughout the community to be a provider of top quality medical care, including urgent, primary and specialty care. The facility is open late for your convenience and can provide significant savings when you require medical care. Make an appointment when possible by calling the clinic at 305-603-7824, or just walk in when you need treatment.
Family Medical Clinic Kendall
(305) 603-7824
9000 SW 137th Ave #111, Miami, FL 33186
Related Posts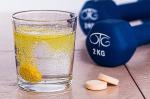 When you can't get in to see your family doctor, where do you turn for your family's medical care? The ER should be your first choice for injuries that are life threatening; for everything else, Family Medical Clinic can give treatment at a cost that better fits your financial plan. What's more, FMC can offer you something the ER can't if you've been in an auto accident; the …