For a parent, there is nothing worse than the feeling you have when your child is sick. You want to make your child feel better but there is little that you can do on your own. That's when you need to count on the services of Miami children's urgent care in Kendall. A qualified doctor will be able to quickly diagnose and treat your child and put your mind at ease.
Urgent Care Services
It's not always necessary to go to the hospital emergency room when your child is ill or has had an accident. Instead, you can go to Miami children's urgent care in Kendall. Your primary doctor may also be an urgent care facility, so you'll be able to visit your own physician, even in the case of an accident or serious illness.
Urgent care services are available for a number of different needs. When a child has a high fever and you can't get it to go down, it could signal an infection. These types of illnesses can't wait for treatment. If your child falls down and sprains his ankle it needs to be looked at right away. An ear infection or sore throat that won't go away may need to be treated with antibiotics. All of these needs can be handled by an urgent care clinic.
Don't Wait for Care
Many parents aren't sure whether a medical problem qualifies as an emergency.  This could cause a parent to wait too long to bring a child in for medical treatment. Miami children's urgent care in Kendall offers a great way to provide immediate treatment for your family.
With walk-in appointments you can bring your child to the clinic whenever it's necessary, especially if there's an emergency situation. Don't wait to bring your child to the doctor. Any delay could cause your child more pain and the condition could worsen. Instead, stop by an urgent care clinic whenever it's necessary.
Primary Care Physician
When your primary care doctor is also part of Miami children's urgent care in Kendall your child will be able to get high quality care at any time it's needed. Your child's own doctor knows your child's health background better than anyone and is able to quickly help diagnose and treat any condition, even those of an urgent nature.
It's usually better to be safe and bring your child in for care whenever he or she is sick or hurt rather than waiting to see if there is an improvement. Children's illnesses can progress rapidly and you don't want the condition to worsen because you waited to see the doctor. Instead, simply call a clinic for Miami children's urgent care in Kendall. The doctor and staff will help determine whether you should bring the child in immediately for diagnosis and treatment.
Family Medical Clinic in Kendall is a full service facility providing all types of medical care including urgent care. The facility is conveniently located and the doctors are available to examine your child, even on an emergency basis. Contact Family Medical Clinic in Kendall for all your medical needs.
Family Medical Clinic Kendall
(305) 603-7824
9000 SW 137th Ave #111, Miami, FL 33186
Related Posts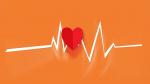 As the premier walk-in clinic in Kendall, Family Medical Clinic offers a wide range of primary and specialty care services to ensure every member of your family is well cared for, including urgent care at a facility that is open late to better meet your needs. Instead of visiting the ER for urgent care, you can bring your children to FMC for non life-threatening injuries that include …